Bečov nad Teplou Castle and Chateau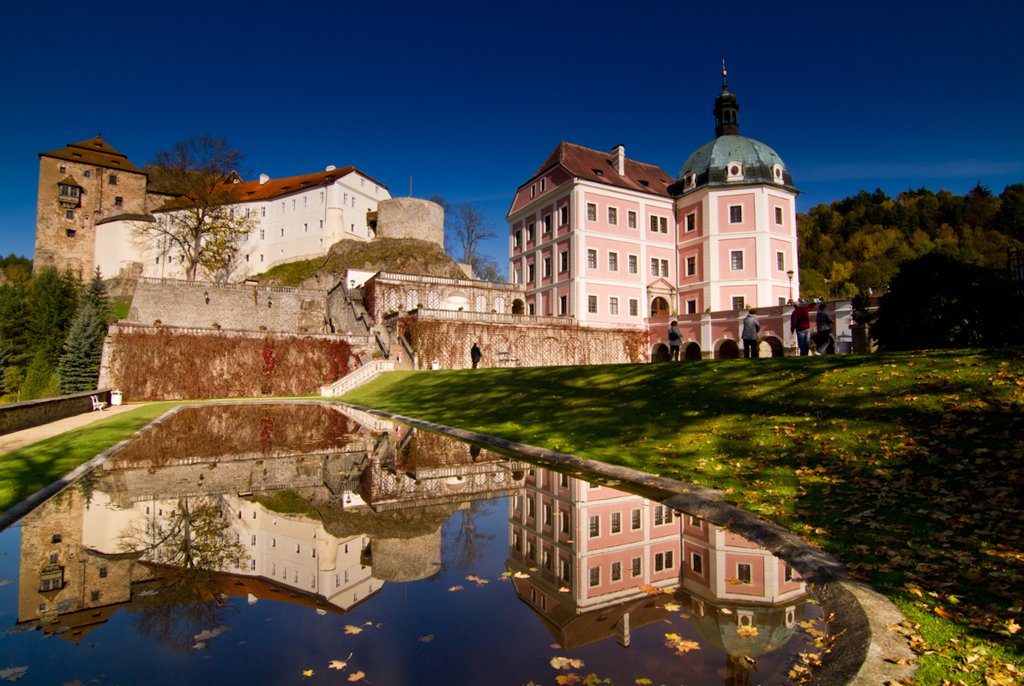 One of the well preserved castles is located in the western part of Czech republic, close to Karlovy Vary. It is sited on the right bank of the Teplá river, in the middle of the romantic nature, in scenic Bečov nad Teplou. Although the castle has its great history, cultural and natural sights, the main tourist attraction is the unique historical area of gothic castle, renaissance palace and baroque chateau.
The castle sets above the deep valley, surronded by high forested hills, in the PLA Slavskovský forest and Tepelská highlands. The Teplá river flows around the castle at one side and Dolský (formerly Deep) stream on the other.
In Bečov is permanently exhibited a unique relic case - the reliquary of St. Maurus, which is along with the crown jewels one of the goldsmith's most valuable monument in Czech Republic. Bečov castle was founded early in 14th Century, above the Bečov territory. It had to protect an important crossroad and maybe it used to be the customs area. Flourishing and wealth times of the castle are dated to 14th and 16 Century, because the pewter mining was on its high there.
In early 18th Century the new late baroque chateau in place of the cannon bastion was built. Kitchen and terrace garden was close adjoined. From the ground floor on the north side of the new chateau the double stairs were led and in the middle of the floor was swimming pool. The entrance to decorated terraces with pools and fountains was only from the chateau rooms.
You may admire preserved interiors of 19th Century and the chateau´s exposition. At the garden terraces visitors usualy admire the magnificant scenic view of the valley and town.
You can finish your tour with the walk along the nature park to a Šibeniční hill, the middle age scaffold. The surrounding nature is amazing there.