Health Spa in Mariánské Lázně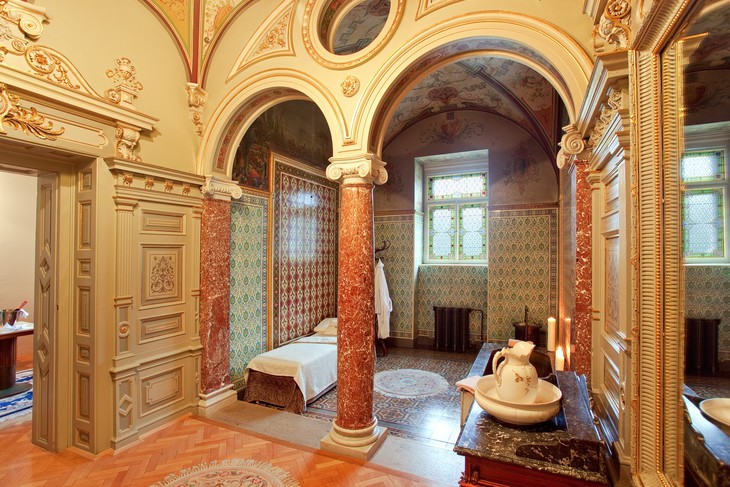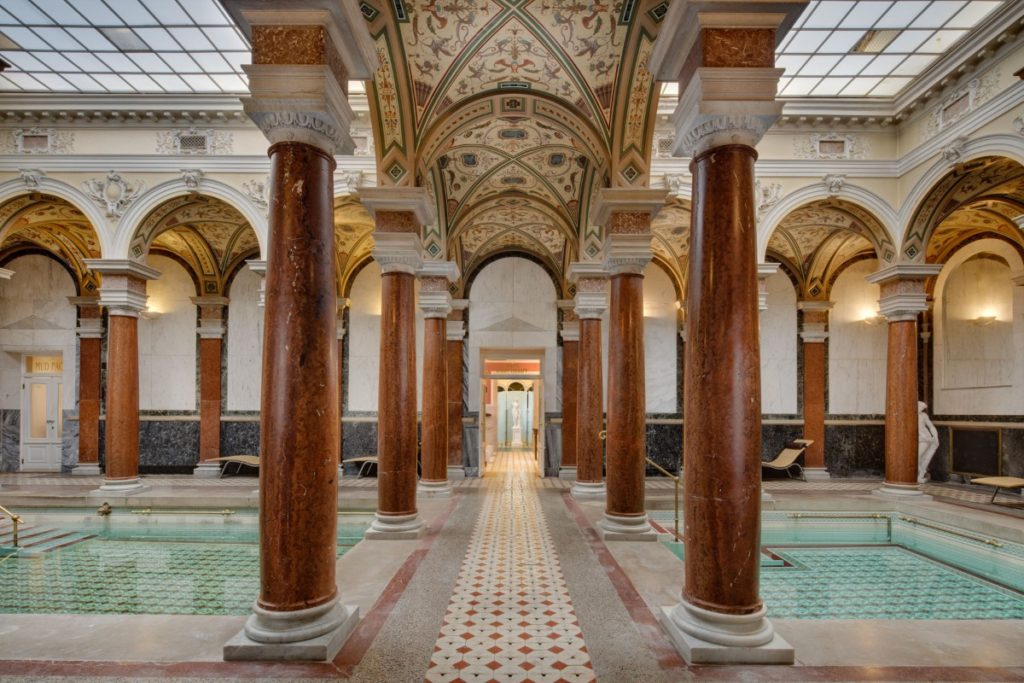 Mariánské Lázně are well-known and very popular spa city not only in Europe. The cozy hotels for keenly price offer the variety of the best treatment.
There are more than 160 mineral springs, thereof 40 of them are in Mariánské Lázně area. All springs that arise here in a small depths are cold acidulous water-springs of the temperature between 7°C - 10°C.
In a quite small area of Mariánské Lázně we can find about 6 different kinds of water. It depends on the place where water depths and throgh which rocks it flows and takes over its chemical structure.
Since long time ago, people have been trying to capture the spring in order to avoid damage. The oldest way of capturing, which we often encounter here today, was clearing the spring and shallowly capturing the mineral water with a wooden manhole ring, hollow stem or stump. However, this capture is not suitable for wider use of the source because of the source pollution risk.
As time went it was necessary to find new sources and increase the profitability of the original springs. In 20s and 30s of 20th Century the capture of all known sources was newly modified. At the same time many new springs were found out. Nowdays the wide use springs (for bottling etc.) are permitted to capture with boreholes only, precisely directed into the outlet paths of spring below its level of dispersion in the weathered surface layers.
The treatment of Mariánské Lázně is highly recommend to all visitors.