Hotelová škola in Mariánské Lázně (School of Hotel business and Tourism)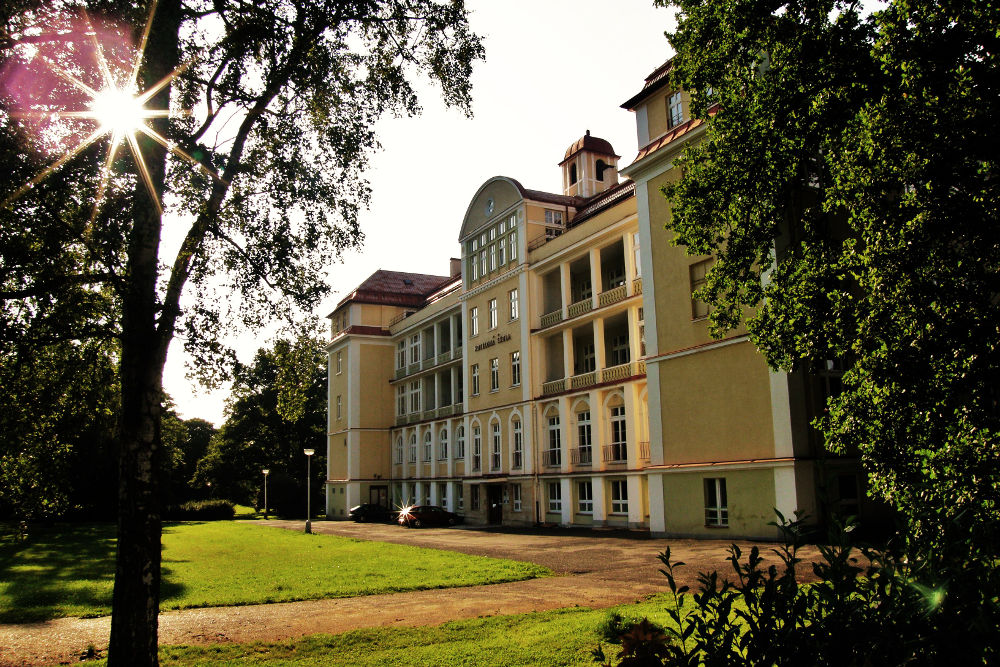 Hotel school was founded in 1928. Back then, until 1945, the study lasted 3 years and a total of 24 subject was taught. Students were German, Czech and even Hungarian nationality.
However, the beginnings of the present school are related to Prague, where the Innovative and Hotel School was opened in 1941. After World War II, it was transferred to the building of the former German school in Mariánské Lázně. In 1955, the change of the two-year vocational school to a four-year secondary school with a Maturita exam contributed to the rise in the level. Students came directly from elementary schools, and more general educational subjects were acquired in the educational process. Since 1965, pupils have been recruited to study, directly to the second year. In the following years, the education was enriched by an external study designed for job seekers.
The new stage of the Hotel School in Mariánské Lázně started in 1991. This year brings a new concept of study - a five-year two-stage model, the first stage ending in the third year of the final examinations and the second stage by the maturita examination in the fifth year.
In 1993 - 1997, the exterior facade was repaired and the school was equipped with modern equipment, to serve theoretical and practical teaching of students. At present, the hotel school boasts 5 modern kitchens, 2 restaurants with 180 seats, summer terrace, 2 lounges, stylish wine cellar and an information center with the possibility of the internet network use.
The hotel school offers various professional courses as well as the opportunity to organize cultural, social and presentation events.
The hotel school in Mariánské Lázně maintains its traditional privileged position, which is not only about its respectable age but also about the quality and modern approach to the process of education of young professionals.